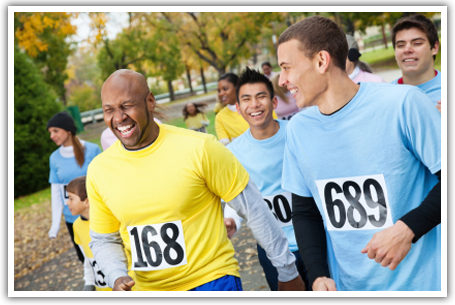 You've Got An Event.
We've Got Your Website!
If you're organizing an Event (e.g. Race, Ride, Walk, Camp, Class, Challenge, etc.), then having a quality website is a must! Your Free Fitness Sponsors' Event Website gives you the tools you need to successfully manage your upcoming Event online! Start Now!
Enroll Participants Online
Collect Online Fees & Donations
Send Automated Email Receipts
Post Event Updates
Add Photo & Video Galleries
Manage, Download & Print Participant Lists
Link To Facebook, Twitter, etc.
And More!